How to change password?
Want to know how to change your password?
If you know what your old password is and you are already logged into the Convo Australia app, go to Settings and tap on Settings, then tap on Logout.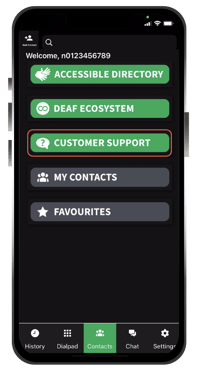 When you are in the Login screen, tap the blue text saying "Change Password".
Put your username and old password in, and then choose a strong password that is at least 8 characters long. Enter the same password again and then tap on Reset Password, then Continue. Tap Done at the top of the screen to go back to the Login screen.
Enter your username and new password and you should be able to log in.
If you have forgotten your password, please email us at help@convoaustralia.com and we will send you an email from no-reply@convoaustralia.com where you can reset your password and choose a new password. Be aware that you have 24 hours to do this action - if you are too late, please contact us again and we will send you a new email.
Because we understand you.