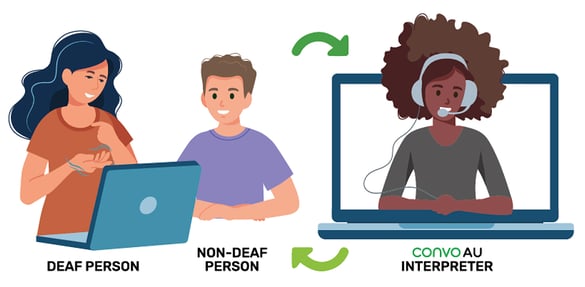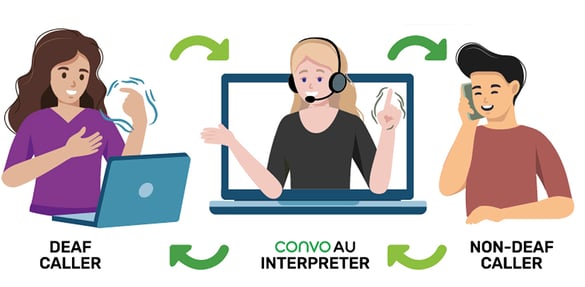 What is Video Interpreting Service?
VIS provides you with access to Auslan interpreting services through a video call on your smart device (mobile phone or tablet) or on your computer. You connect with an Auslan interpreter through our Convo Australia app or web platform, and you can either make a phone call to someone or talk with someone that is with you.

You have the choice of asking your interpreter to announce you as speaking through a sign language interpreter, or not to say anything. You can also ask your interpreter to interpret any background noises that may be heard on the phone or through your smart device or computer.

Your interpreter can speak and listen through your smart device or computer while you watch your interpreter. The interpreter will interpret and voice your Auslan signs, and sign back in Auslan what other person/s say. All sessions are kept confidential and are not recorded.

You have choice and control, and take ownership of your call.
Because we understand you.