Because we understand you.

Our purpose is to improve the quality of life for all Deaf people by providing the highest quality interpreting and technology solutions. Our Interpreters are at the core of all we do. We understand the pivotal role interpreters play in providing accessibility for the Deaf Community.
The way we see it, interpreting is a job only a human can do. Our video interpreting service is a hybrid between technology and humans. While the technology front takes care of all the backend stuff that makes our service connection possible, it's the service aspect that is all about human connection. The multi-layered experiences and perspectives of our interpreters, and consumers help shape our company. We're not numbers-driven, but quality-focused.
Interpreters are encouraged to practice a high standard of self-care so they can, in turn, provide a high standard of service to the calling public. The opportunity to bring your professional decision-making, ethical practices, and thought process is what sets us apart.
We are all about elevating our community to new heights, and this is not possible without people who share the same passion for our culture and identity.

If you feel we're the place for you, then join and make a difference!
Ready to make a difference?



Frequently Asked Questions
Below are some Questions and Answers about interpreters working with us. If we have missed any questions, please contact us, and we will answer your questions.


Is Convo Australia recruiting video interpreters?
Yes, we are recruiting interpreters now and this will be an ongoing process as demand for our services and the need to fill our interpreter roster will continue to be assessed on a monthly basis. Interpreters who are not successful in the initial intake will be offered casual positions, and our casual interpreters may be promoted to part-time or full-time positions when available.
Are Convo Australia apps ready?
Yes! The Convo Australia app are available for download on Apple Store (for iOS and MacOS) and Google Play (for Android) and direct download (for Windows). Our apps are free to download but require an active account to use.
Can Deaf Interpreters also apply?
Yes! Our services are currently being assessed to ensure we have effective management to provision quality Deaf Interpreting services. We will conduct a pilot to ascertain how this can be effectively implemented to meet the needs of our customers who need these services.
What is the remuneration rate?
Interpreters will be awarded in line with the SCHADS Award and will work on minimum hours of 8 hours per week (P/T) and 32 hours per week (F/T) with an option to increase hours (up to 32 and 38 hours respectively) when hours are available. Interpreter working hours during evenings, overnight, weekends, and public holidays will attract penalty rates in addition to the hourly rate. There are two different levels of rates of pay based on the interpreter's level of certification.
What benefits does Convo Australia offer?
Interpreters who are employed by Convo Australia will receive entitlements that include paid leave (annual and personal/carers leave), superannuation, professional and training development, and receive an additional 'Work at Home' allowance to help cover the cost of equipment and internet connection required for their position.
Does Convo Australia offer casual positions as well?
At this time, Convo Australia is prioritising full time and part time positions. Casual positions will be made available at a later time.
Will Convo Australia interpreters be required to interpret emergency calls?
While Convo Australia is not directly funded to provide emergency calls, it may be possible that interpreters receive and may need to manage emergency calls while on duty. Convo Australia will provide instructions, information and support on how to manage these types of calls.
Will there be a leader for the interpreting team?
Yes! We have a Director of Interpreting Services who is part of the Executive team at Convo Australia. The Director of Interpreting Services has an active role in provisioning video interpreting services through our video interpreting platform, including but not limited to, recruitment, Quality Assurance (QA), mentoring, rostering, support, and implementation of new programs and services.
What will the operating hours be?
Our current operating hours can be found here. Depending on the pool of interpreters and number of subscribers, we aim to expand our operating hours to make it available 24/7.
What is the difference between VIS and VRS?
VIS vs VRS: Convo Australia's video interpreting services (VIS) is not the same as a Video Relay Service (VRS), although our service has the capability and capacity to include such services. The main difference between VIS and VRS is that Convo Australia will include other types of services such as interpreting for people physically with the deaf customer (similar to Video Remote Interpreting services), work meetings and teleconferences, and taking calls from hearing callers directed to deaf customers which will be managed more easily through our app.
Who will provide Quality Assurance support?
A key part for our Director of Interpreting Services role is to provide quality assurance support for our Video Interpreters, including providing constructive feedback and support where needed.
Will Convo Australia interpreters be able to transfer the call?
Our video interpreting platform allows our interpreters to transfer their connection to another interpreter who is rostered on at the same time. These transfers may be required due to potential conflict of interest, or as requested by the customer who may have a specific preference for a particular gender and/or specific interpreting expertise (such as medical or legal) if available.
Will Convo Australia interpreters have breaks during their shifts?
10 minute breaks and OHS breaks are provided during shifts. For shifts over 5 hours, an unpaid meal break of 30 minutes will be provided.
What is the current procedure for incident reporting?
Convo Australia has in place an 'Incident Report' procedure which will allow interpreters to raise incident reports on certain calls and seek resolution where required. These reports will be managed by the Director of Interpreting Services and will remain completely confidential. Likewise, our customers will be able to provide feedback or raise complaints through our app, website, or by email. Feedback and complaints received from our customers will be managed and tracked internally and confidentially.
Are all Convo Australia interpreters working remotely?
Yes, all of our Video Interpreters are working from their home, working remotely from anywhere in Australia, and are required to have a secure and confidential place to work from, good and reliable internet connection, and appropriate equipment and setup.
Perks of the Job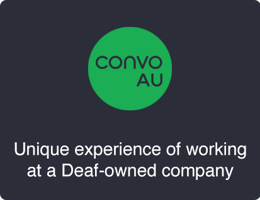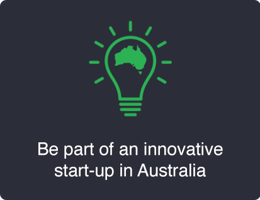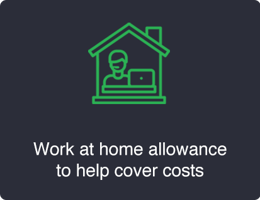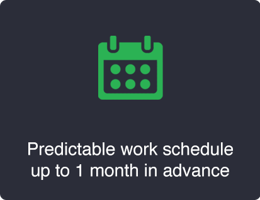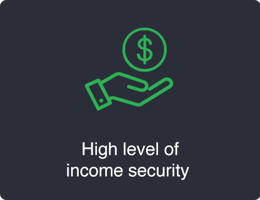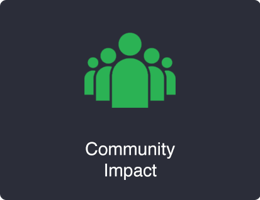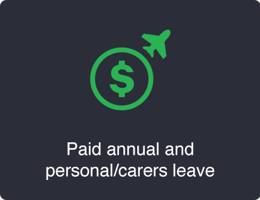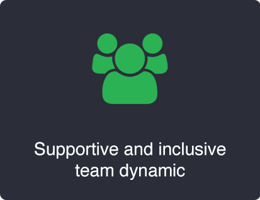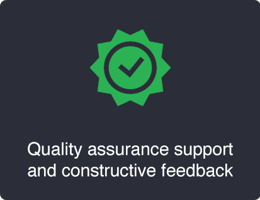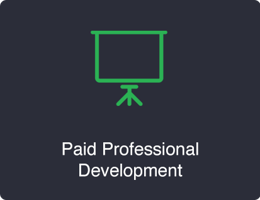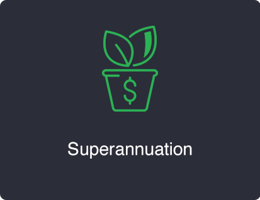 Through Convo, Convo Australia's interpreters have full access to all professional development resources offered by Street Leverage.

Since 2011, Street Leverage has been working and equipping interpreters with resources to rethink how we understand, practice, and tell the story of the sign language interpreter.